1 tag
Postcards From The Edge: Exploring the confluence...
I've recently written my first catalogue essay for an artist. You can read more about it on the link below. Bepen Bhana, a New Zealand-based artist's photorealist paintings superimpose Bollywood actors and scenes onto New Zealand composite landscapes. Catalogues usually contain images and descriptions of the pieces being exhibited by an artist or artists with essays written by the...
two arab girls: Is Angelina Jolie a Good Role... →
twoarabgirls: I'm certain this post is going to stir a little animosity with the Jolie-can-do-no-harm crowd. I despise that I'm even playing into this culty public ownership of private bodies'. Her body is her own. And for the record, I despise the rabid sexualisation and reductionism of Jolie -…
ms_sabrine: Europe and the Silence About Race |... →
ms-sabrine: A few notes (and ideas of my own) I collected upon reading the essay by Alana Lentin on the silencing of race, and whether we are entering a post-racial era. Or, rather, race still exists but is being expressed and described through different mediums. Contemporary, western societies are…
BEING A LITTLE SCARED IS PART OF LIVING YOUR...
Photo by Ruth DeSouza Beautiful read! "All of life is a giant leap of faith. And what holds us back is the obsessive and debilitating need for certainty of outcome ahead of time. But that is not how life works. Life requires faith, boldness and courage to step into the unknown with the knowing that my heart and intuition are always guiding me and know the way. As I step out of the way, a...
Why I almost defriended everyone who had an HRC...
agnesgalore: It's becoming increasingly clear to me that, though I didn't think about this at the time, I probably started a blog because I need somewhere to vent my boundless rage that is not random people's Facebook walls. I mean, one thing among the many thousands of things that are guaranteed to raise my blood pressure is when folks get all "the internet isn't real, and it's not a viable...
bint battuta: Of course, within feminism, some... →
bintbattuta: Of course, within feminism, some bodies more than others can be attributed as the cause of unhappiness. We can place the figure of the feminist killjoy alongside the figure of the angry black woman, explored so well by writers such as Audre Lorde and bell hooks. The angry black woman can be…
SO MUCH PRETTY by Cara Hoffman
femalegazereview: First you're taught to fear a phantom, a man in black, a man with a knife, a man who'll pounce in dark alleys. Well-intentioned women—mothers, aunts, teachers—will train you to protect yourself: Don't wear your hair in a ponytail; it's easier to grab. Hold your keys in one hand; hold your pepper spray in the other. Avoid dark alleys. When you reach young adulthood, the...
Diane Revoluta: Sticks and stones and weed and... →
dianerevoluta: Yesterday the story broke of Richard Prosser, a Member of Parliament for the NZ First Party, publishing an opinion piece in which he argued that Muslims should be banned from Western air transport because – among other reasons – "most Muslims are terrorists". While many people dismissed his…
"Life will break you. Nobody can protect you from that, and living alone won't either, for solitude will also break you with its yearning. You have to love. You have to feel. It is the reason you are here on earth. You are here to risk your heart. You are here to be swallowed up. And when it happens that you are broken, or betrayed, or left, or hurt, or death brushes near, let yourself sit by an...
in Hanoi: Transgressive breastfeeding and the... →
"We like to think that feminism has created a more equal society – one in which men and women are both welcome in the public sphere; in which both men and women's issues are relevant to the public sphere. However, if you scratch a little deeper, it becomes clear that liberal feminism has only taken us so far. Women now have the right to join the public sphere, but the rules have not been...
Silent No More: A Sikh Response to the Idle No... →
"I try to imagine the government coming to my house one morning and taking my five year old daughter and eight year old son away to a boarding school hundreds of kilometres away. I try to imagine that at this school, my children's hair will be cut, their dastars and kakkars will be removed and they will be forcibly baptized as Christians. I try to imagine that they will be beaten for...
Unsettled in Australia: Reflections on my first...
This day of barbecues and beer is also called Invasion or Survival day. It represents "an undercurrent of division and inequality that belies the happy, egalitarian culture that the day is meant to convey, "a day of mourning for the land that was taken and the ensuing two centuries of social alienation and discrimination" as Robin Tennant-Wood puts it. There are also Survival Day celebrations like...
Unsettled in Australia: Reflections on my first... →
"My first stuffed toy as a child in Nairobi was a koala bear and I've been besotted with them ever since. So you can imagine that I was captivated by this meme where the koala realises that she's not a bear but a marsupial. To draw a very long bow, I think her puzzlement captures the experience of so many visibly different migrants in settler societies who believe they are part of a nation...
"Because sexual violence has served as a tool for colonialism and white..."
– Andrea Smith, Conquest: Sexual Violence and American Indian Genocide, aka The Most Important Book I Have Ever Read (See also this for discussion of the Australian context)
"In a 'post-race' country like America where nothing and no one is racist, where..."
– Junot Diaz, Facing Race 2012 (via artactivistnia)
Casual Racism: Straya, Dick Smith, and Racist...
sunili: Dick Smith is a bit of a tool but he made this ad for his food products for Straya Day and it's awful and racist and you can google it if you want but I sure as hell will not be linking to it. I contacted the director of the ad via Twitter and engaged in a bit of discussion about how problematic it was. He responded, firstly by calling me "Sunil", EPIC AWKWARD TURTLE, but then saying...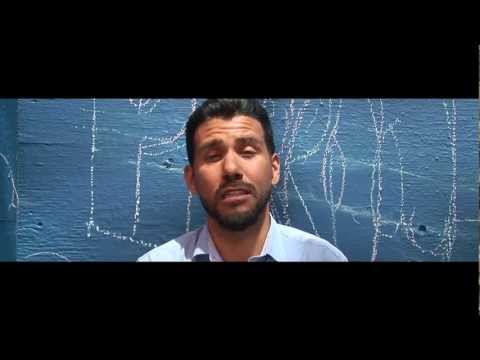 "MA'AM" - MEN AGAINST ASSHOLES & MISOGYNY: 43 Ways... →
menagainstassholesandmisogyny: By Raphael Bob-Waksberg Sometimes it can be awkward to call your friends out if they say something that makes you uncomfortable. Often they're not being malicious, just thoughtless. But remember, your friends will only change their behavior if you speak up! Here are 43 ways of letting…
Brilliant! Not sure who created it though!
2 tags
Demian Dine' Yazhi' Untitled (For Andrea Smith), 2012 Letterpress print on Stonehenge paper / white / 250 gsm The text was hand-set in Futura Condensed / 36 pt.
4 tags
Fantastic writing from Himani Bannerji, I was honoured to spend an afternoon with her a few weeks ago in Toronto. This link connects to a lovely write up by Shaunga Tagore and this excerpt comes from:  Re: Turning the Gaze' The course material is about racism. We are going through books that critique socio-biological theories about "race," the political economy of slavery, colonialism and...
the receipts: notes on voting abstention « The... →
The ciprieré communities secreted from local plantations, maintaining a relationship to spaces from which they escaped, but established new patterns of behavior and aesthetic interventions for protection and peace. Setting traps, navigating the swamps, having sex, singing, raising children, eating – all these were aesthetic practices that always and likewise had to be forms of preparation....
"WBM: Completely. There are two ways to deal with this question. The identity way..."
– Let Them Eat Diversity | Jacobin
1 tag
But they said what if we started to create the world we want to live in now, and more importantly what if we started trying to create these autonomous communities, divest from the state, throw in healthcare, educational systems, etcetera and also start to implement alternative governance systems that are based on different principles, radical participatory democracy, etcetera. And the important...
1 tag
Hetero-patriarchy is the logic that naturalizes...
"So what is being explained here is that hetero-patriarchy is the logic that naturalizes other forms of social domination. That is, just that men are supposed to naturally rule women on the basis of biology, so too should the elites of the society naturally rule everyone else. So that is why when colonizers first came to these lands one of their first projects was targeting people who do not...